John Doan's Tenth Annual Harp Guitar Retreat is set for June 22nd to June 25th 2017.  I hope you will be able to make it. (see below for a daily itinerary, Saturday concert, testimonials, photos, fees, and registration information).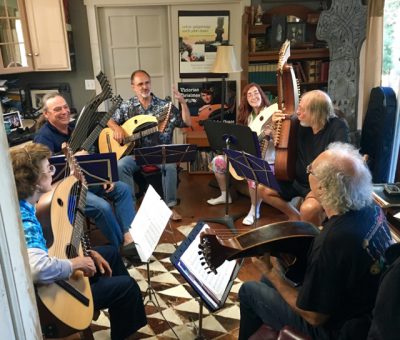 The Ninth Annual Harp Guitar Retreat was a huge success with classes, private lessons, Harp Guitar Gallery, Music Nights, Concerts, and plenty of time hanging out talking about life and, what else, harp guitars!  We begin each day with a three hour group class where we are hands on the instrument exploring harp guitar playing techniques, music ideas, and even ensemble playing.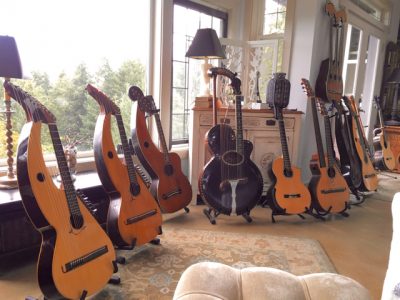 We always have a great line up of harp guitars of all sizes and makes, all for you to test drive at your leisure.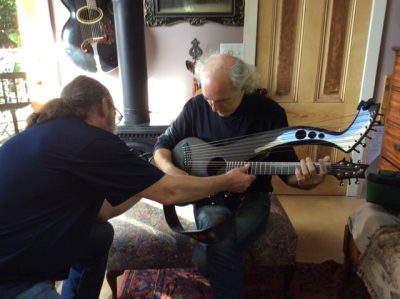 Gerry Camp brought his prototype 20 string Carbon Fiber Emerald harp guitar made in Ireland.  It is virtually indestructible and we were all impressed what a good sounding instrument it was, especially plugged in or with the new Tonewood Amp attached to its back. Continue reading →