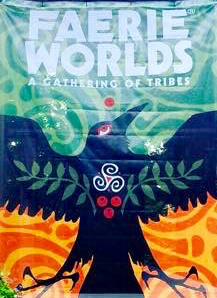 This past weekend I had the honor of performing my harp guitar music at Faerieworlds located in the enchanting forests not far to the west of Portland.  It is here where many of the local food and craftspeople, acoustic musicians, and various woodland and not so woodland citizens congregate to celebrate the end of summer.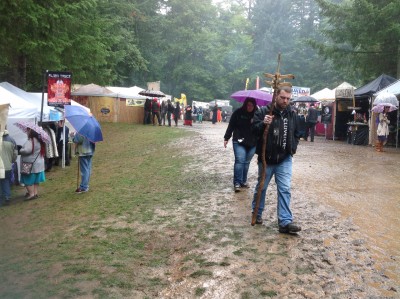 The day I performed the crowds still came in spite of the rain.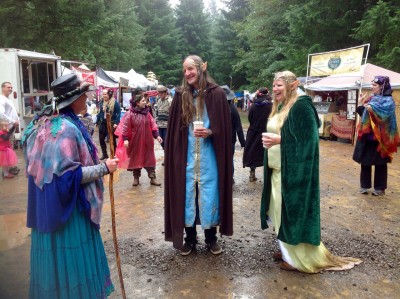 Many people came to just to see old friends.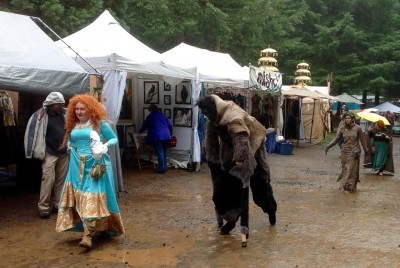 There were many colorful booths that attracted a loyal clientele.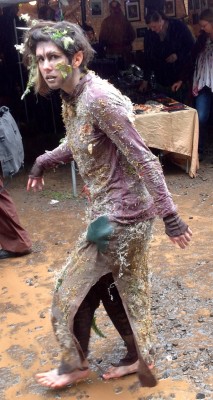 Some people walked to the event from where they had been camping.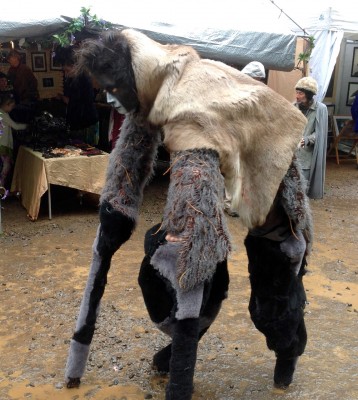 Some came on all fours.
In spite of the rain Ali Baba's Tribal Treats always had long lines.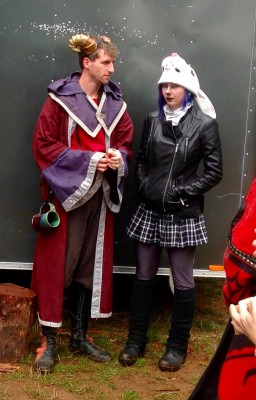 Faerieworlds is a great place to come to meet people you might have things in common with.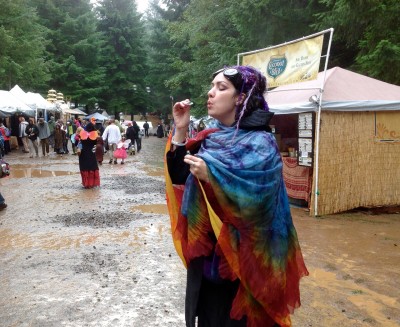 If it wasn't sprinkles of rain there were bubbles filling the air.
I brought with me a good friend and truly awesome guitarist, Adrian Bellue who was quite busy snapping photos of the most interesting people at the festival.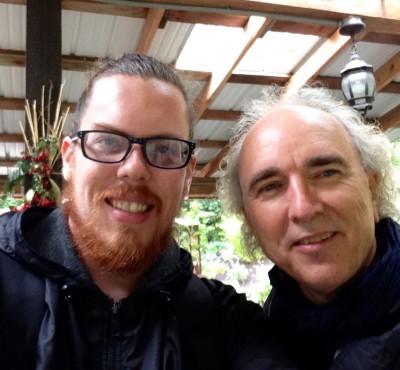 I persuaded him to add to his collection of selfies a groupie of the two of us.
He brought with him a portable guitar and began to draw crowds by his amazing and unbelievably intricate playing.  Not knowing if I would be able to get the crowds attention after his impromptu performance I joked with him to take a long walk on a short peer while walking backwards!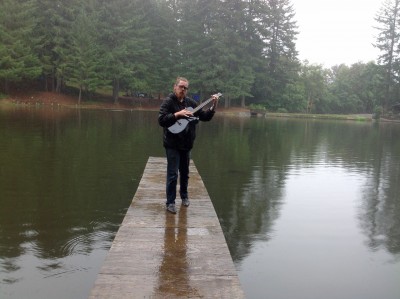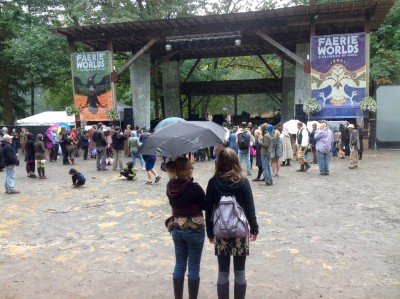 Although I didn't see Adrian for sometime after that I did manage to find the stage where I was to perform.
Thinking I was the only one playing a harp like instrument that afternoon I was surprised to find that there was not only one harpist but two playing right before me!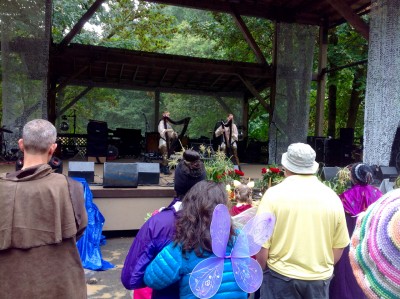 Most of the audience immediately ripped out their cell phones and began videoing the beyond amazing "Harp Twins" who are identical twins who appeared to be playing exactly what the other was playing!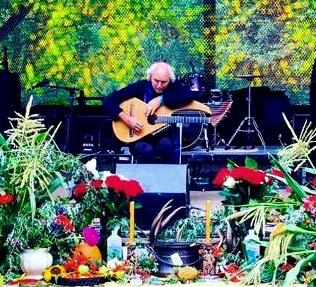 They were definitely a hard act to follow so I set out to sound like three and a third guitarists playing at once with my 20 string harp guitar.
Once Adrian discovered I was performing he stopped taking photos of his favorite subject and captured a rare moment when the audience was not either taking pictures of my playing or taking their own selfies!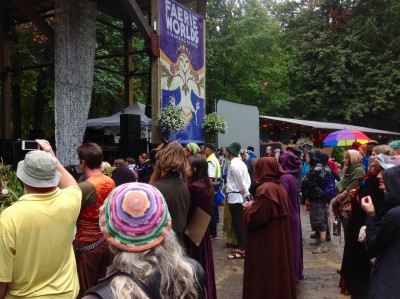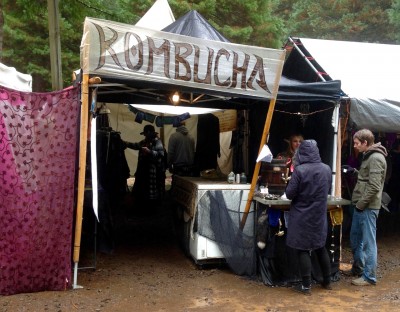 After my concert set ended with a roar from the crowd Adrian and I thought to belly up to the Kombucha bar to have one last drink before hitting the road.
And those were some of my adventures at Faerieworlds. I hope you will be able to check it out next year.  You never know what will happen!