NEED PICTURE HERE
John Doan Live in Concert
Featuring John Doan
DVD price $24.97(no longer available through this site)
A live outdoor concert featuring the twenty-string harp guitar & stories (1996). Filmed on location at Deepwood Estate in the heart of Salem, Oregon. In the side yard of a Victorian mansion hundred's of fans spread their blankets on the grass and lay back to enjoy a lazy afternoon basking in the music and stories of a hometown favorite. John plays music from his travels and tells of behind the scenes moments that inspired some of his writing.
Other John Doan Music, Sheet Music, DVDs, and Books
If you like this album, why not add another John Doan album to your collection:
John Doan offers Sheet Music for guitar and harp guitar for many of his albums.
The following DVDs are available for sale featuring John Doan.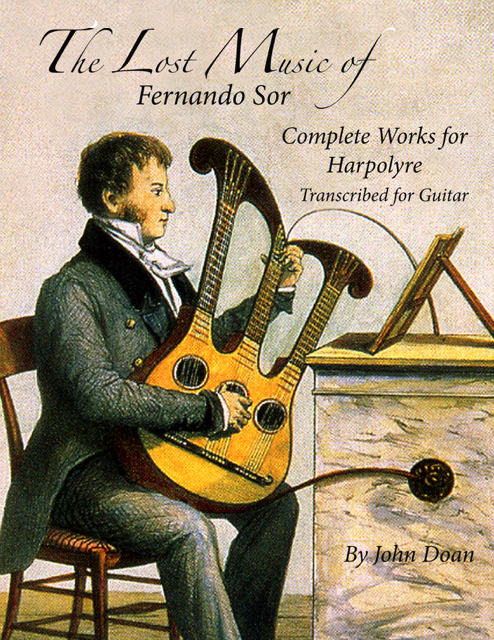 John Doan's book, The Lost Music of Fernando Sor Harpolyre Transcriptions for Guitar, is now out. It is a perfect accompaniment to his beautiful Fernando Sor CDs, The Lost Music of Fernando Sor and Homage to Sor.