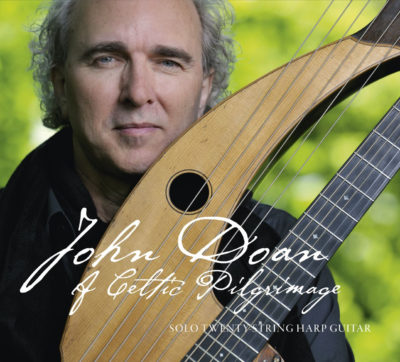 Hello Friends:
I am touring my "Celtic Pilgrimage to St. Patrick's World" concert this coming March and hope that some of you will be able to join me in the Northwest and in Texas (see dates and locations below).
Reasons to turn out to experience "Celtic Pilgrimage to St. Patrick's World":
AWARD WINNING MUSIC ("Eire – Isle of the Saints" – Winner of "Best Celtic Album of the Year" and "Wayfarer – Ancient Paths to Sacred Places" nominated for the same title)
MULTIMEDIA PRESENTATION by photographer Dennis Wiancko visually takes you on location to the very sites where the music was composed
STORYTELLING in the old Bardic Tradition illuminates the Celtic belief in "Thin Places" where the Irish believe that the distance between Heaven and earth and the difference between the past, present and future is "thin."
ARM CHAIR TRAVEL ADVENTURE at a fraction of the cost of actual travel. 😉
FAREWELL NORTHWEST PERFORMANCE as John will soon be moving out of the area.
I hope to see you there.
John Doan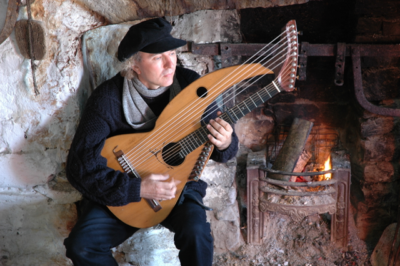 CONCERT DATES:
Friday, March 8, 2019, 7:00pm,Unity of Portland Church, 4525 SE Stark Street, Portland, Oregon 97215. Admission by a suggested donation of $15-$20 at the door. For more information, call 503-234-7441. www.unityofportland.org
Saturday, March 9, 2019, 7pm, Trinity Lutheran Church, 320 SE Fir Villa Rd.,    Dallas, Oregon 97338. Admission is by suggested donation of $12.00 for adults and $10 for Seniors and Children. For more information, call 503-623-2233. www.dallastlc.org
Sunday, March 10, 2019, 3:00pm, PAC (Clatsop Community College Performing Arts Center), 588 16th St, Astoria, Oregon 97103. Admission is by suggested donation of $12-15 for adults and $10 for Seniors. Children under 12 free when accompanied by an adult. For more information, call 503-338-2306. supportthepac.org
Thursday, March 28, 2019, 7:00pm, Cullen Hall – University of St Thomas,4001 Mt. Vernon Street, Houston, Texas 77006. Tickets are $15 adults, $10 Seniors (65+), UST faculty, staff and students are free. This event is sponsored by the William J. Flynn Center for Irish Studies. For more information go to Center for Irish Studies/Events
REVIEWS:
" …his playing is an exquisite union of the ancient and the contemporary, the austere and the sensual." The Washington Post

"John's performances and imaginative compositions on Eire: Isle of the Saints stands today as one of the most creative, significant and polished works of the entire genre of the progressive Celtic scene."  Stephen Hill – Music of Hearts of Space (NPR)

"John's music is like magic. No special effects or illusion, real hands on real magic. Where all of this music is coming from seems like a mystical experience." Mason Williams (Classical Gas)

"The powerful combination of the visual images, storytelling, and music was experienced as both traditional and new: reminiscent of the ancient tradition mixed with innovative use of media. You took us to another time and place and back again.  Extraordinary!" Marylhurst University