Hello Friends:
The Holiday Season is approaching and I will soon be performing my Farewell "Christmas Unplugged" Northwest Tour. This Emmy-Nominated concert will continue in the southwest where I am moving closer to family, so if you have missed this show, or always wanted to turn out for an evening of Holiday fun, song and story, this 32nd annual season may be the one not to miss.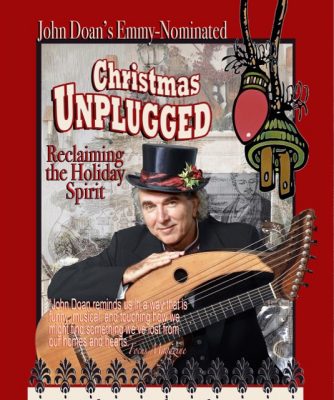 "John Doan reminds us, in a way that is funny, musical, and touching, how we might find something we've lost from our homes and hearts." Focus Magazine
What started out as "A Victorian Christmas with John Doan" over the years turned into "Christmas Unplugged – Reclaiming the Holiday Spirit" to reflect how our hurried lives are often caught up in a virtual reality.  One wonders if we will ever find our way back to a time when we again rely on one another to pass the time?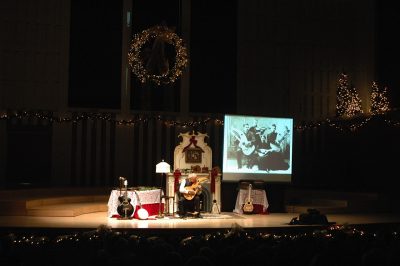 Well, don't think too hard on it, just come on out to re-experience what that may have been like as we once again enjoy an evening of singalongs, century old instruments, a parlor stage, and hundreds of Holiday archival photos.
See below for the locations of the Farewell Christmas Unplugged Northwest Tour. 
If you can't make it out to a concert and are looking for some stocking stuffers you may want to order from my website the now classic recording "Wrapped in White – Visions of Christmas Past"
"Editor's Choice: John Doan's "Wrapped in White" breathes new life into old carols and evokes the nostalgic, mystical side of Christmas."  Billboard Magazine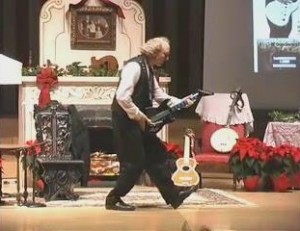 Or perhaps you may want to order a DVD of the hilarious Emmy-Nominated performance "A Victorian Christmas with John Doan".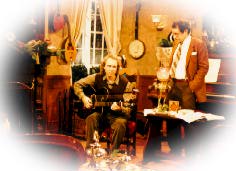 It includes an earlier video also seen on PBS titled "A Christmas to Remember with John Doan".
My wife Deirdra has also written, and wonderfully illustrated, a Holiday children's book "Niki Nisse and the Christmas Star – A Nordic Tale of Santa".
The supply of these are very limited so order early.
Have a happy and meaningful Holiday Season.
Cheers,
JOHN DOAN'S CHRISTMAS UNPLUGGED FAREWELL NORTHWEST TOUR 2018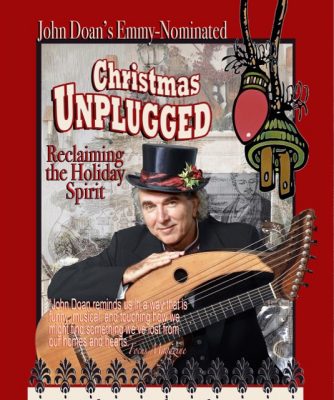 SATURDAY, DECEMBER 1, 2018 AT 7:00PM – PRESENTED BY: Trinity Lutheran Church, located at: 320 SE Fir Villa Rd., Dallas, Oregon 97338. Tickets at the door suggest donation: $12 for adults and $10 for Seniors and Children. For more information call 503-623-2233.
SUNDAY, DECEMBER 2, 2018 AT 7:00PM – PRESENTED BY: Willamette University Music Department, Hudson Hall on the campus of Willamette University, located at: 900 State Street, Salem, OR 97301, Advanced Tickets: $15.00 adults, $10.00 students and seniors. Tickets at the door: $18.00. Free Tickets: Willamette University students, faculty, and staff are available up to one week prior to the event (tickets are limited). Tickets Available at: Willamette University Music Department or at the door. For more information and for phone reservations call (503) 370-6255.
FRIDAY, DECEMBER 7, 2018 AT 7:00PM – PRESENTED BY: Lewis & Clark Bible Church, located at: 35082 Seppa Rd, Astoria, OR 97103. Tickets at the door suggest donation: $12-15 for adults and $10 for Seniors and Children. For more information call 503-325-7011
"Call him Mr. Christmas" – Statesman Journal
"John Doan breathes new life into musty tunes with his pristine, intricate picking, which is laced with the delicacy of a snowflake … that evokes the nostalgic, mystical side of Christmas and leaves the shopping mall sentimentality behind."  Billboard Magazine
"John returns audiences to a time when we use to dream before movies did that for us." Mason Williams
"John's music is simply beautiful. No, it is more than that, it is heavenly!" Burl Ives