I returned to Xi'an China for the second time this year and was received at the airport by the concert promoter Yilin Wang and our guitarist friend Adam Varjavandi.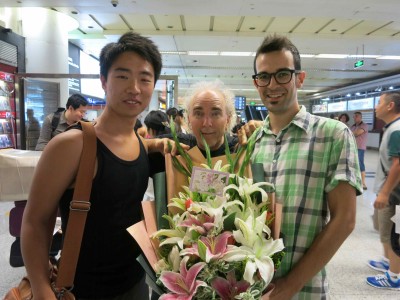 There is nothing quite like being greeted with a bouquet of flowers (even though I had to fight to get into the picture).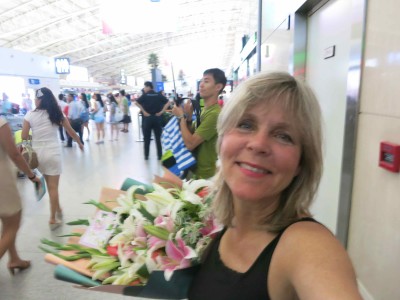 I gave them to my beautiful wife Deirdra who in turn …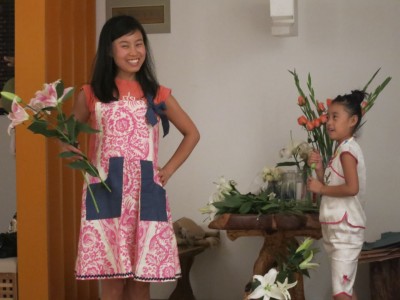 … gave them to Adam's beautiful wife Rongrong and very sweet niece.
By way of introductions, Xi'an is a ancient city.  It began around 4000 BC and became the end of the famous Silk Road that connected with trading partners in the Middle East and beyond. See below how the city grew from models of how the city looked then, later in 200 BC and then in 1000 AD.
Today it is a bustling city of 8 million people (almost twice the population of the entire state of Oregon I call home!)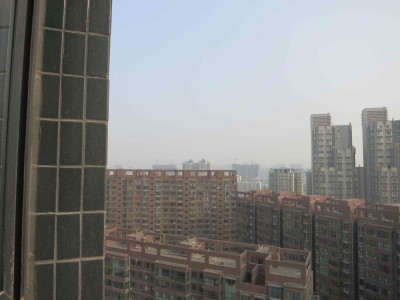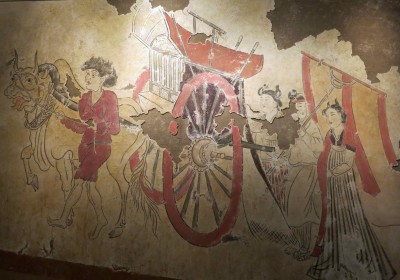 The city has always been a place busy with business as seen in this mural from 600 AD …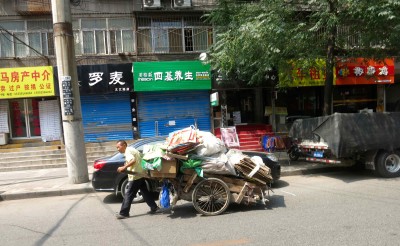 … to his ancestor living today pulling a load. Rather than hitch a ride with this guy …
… we decided to take a local three wheel cab.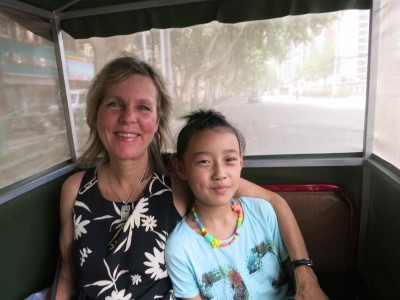 We headed to Xi'an's Old Town where the streets were teaming with food booths, tea shops, and loads of people.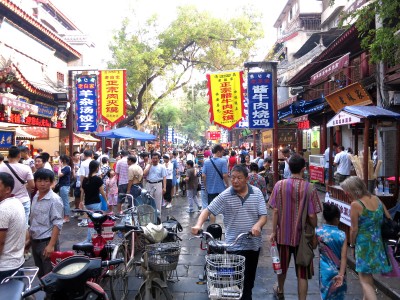 You never know what you will see while walking the cobble stoned streets.  We ended up at a Shadow Puppet Show that had been performed in this area for hundreds of years.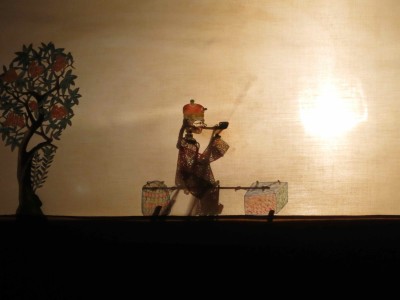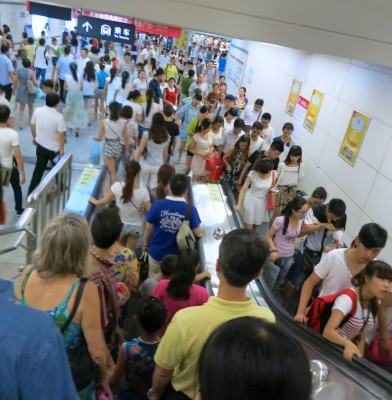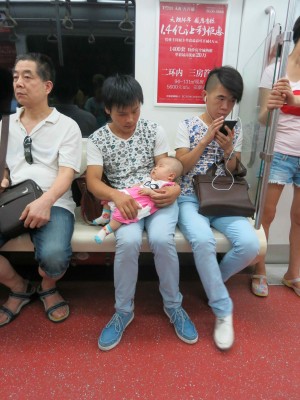 We dove into a sea of humanity when we took the subway across town.
The people in Xi'an are very modern in many ways. It seems that everyone has cell phones, except for babies!
While walking the back streets we were often surprised by moments of beauty whether it be chairs stacked outside a home restaurant …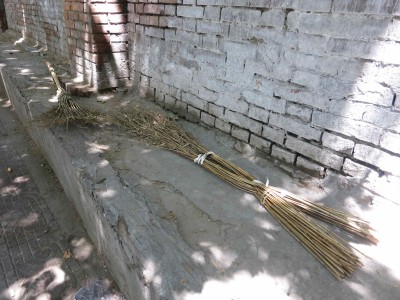 … hand made whisk brooms set down during a work break ….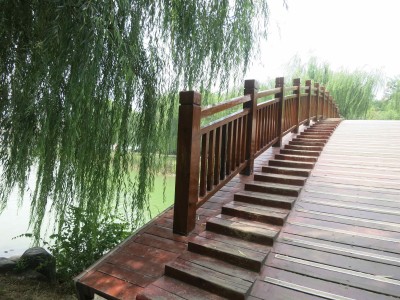 … or a foot bridge shaded by a willow tree.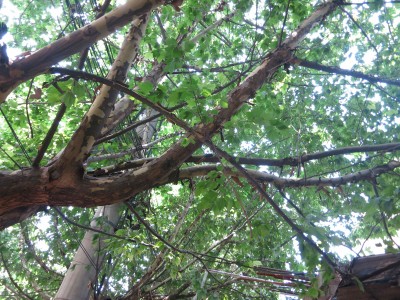 Even if you looked up there was always some interesting pattern of tree branches …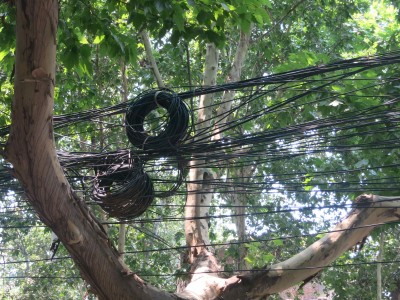 or creative entangling of telephone wires.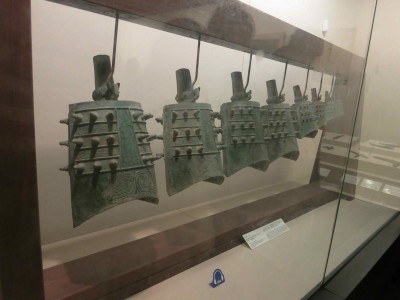 At one of Xi'an's many museums I learned that the people here have always been fond of music.  Here are some ancient bells recently excavated …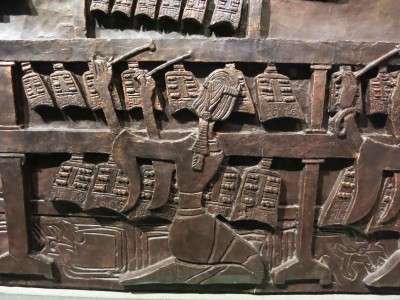 … and here is an old relief showing someone playing them.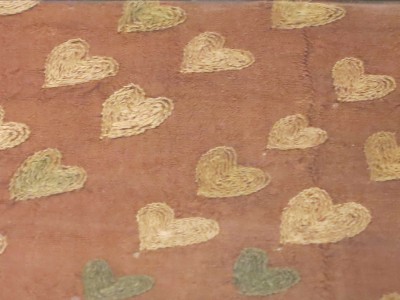 People here were also known for their cloth making, fine embroidery work (note the heart design from 600 AD!) …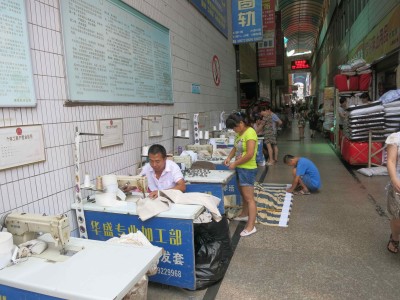 … to the making of clothing that they still do to order in the streets.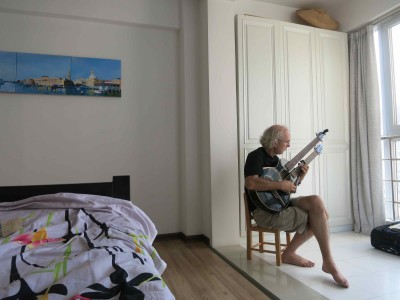 Back at Adam and Rongrong's I try to get in some practicing for the concerts and improvise a few musical sketches inspired by the day's adventure into my iPad to later develop for a future recording about Asia.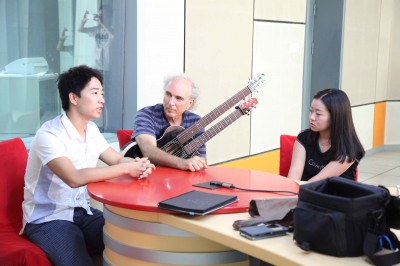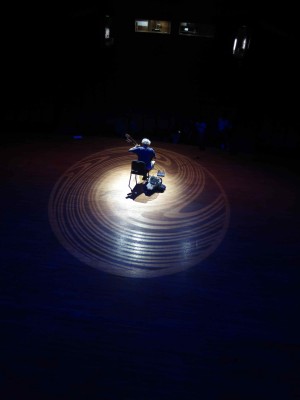 The next day I am treated like a rock star being interviewed at theXi'anTelevision and Broadcasting Center (with potentially millions tuning in!).
We then rushed off to the Xi'an International Conference Center whose thousand seat hall had been sold out for my concert!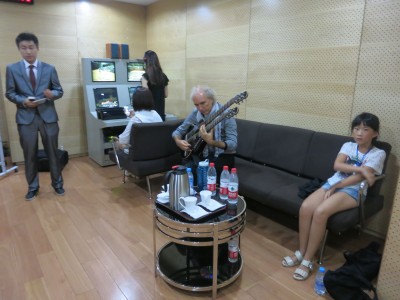 Back stage the television cameras are getting into position, our Master of Ceremonies reviews his opening remarks, while I am trying to remember just what I am going to play.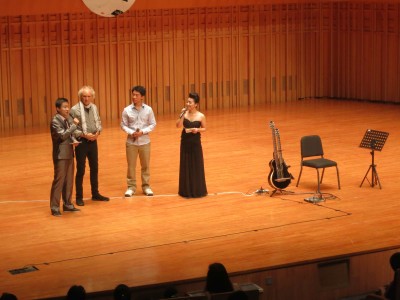 My hosts welcome me on stage and ask me questions while Yilin Wang translates my answers. Even though I do not speak any Chinese once I started playing I felt like we understood each other very well through the language of music.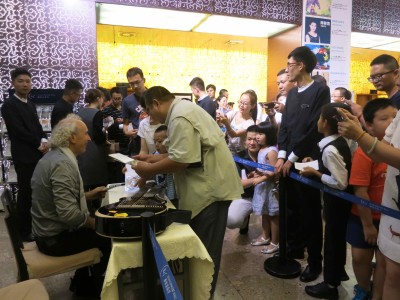 After the show people lined up through the hall and had me sign CD's and programs and have pictures taken with them.  It was such a wonderful feeling to have connected heart to heart with so many people both old and young.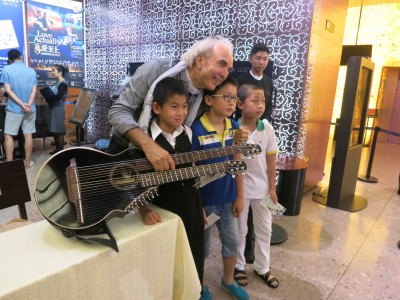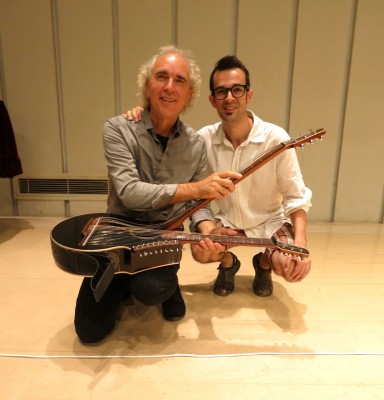 Adam helped me to take my travel harp guitar apart only to be put back together at another sold out concert and guitar workshop.
Toward the end of the week we explored outside the city within Shaanxi Province and came upon the ancient Daqin Pagoda.  I set out to record my musical impressions of it as I looked upon it from far away and close up.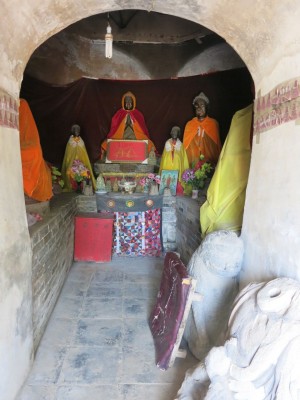 Although today it is a Buddhist Holy site …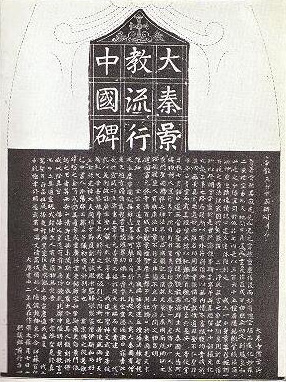 … according to historian Martin Palmer in his controversial book "The Jesus Sutras" it was originally built in 640 AD as a Christian temple by a Nestorian Monk Alopen who traveled the Silk Road from Syria. The Nestorian Stele or Tablet found there in 1625 had laid buried since 845 and records the centuries of tradition of a faith known then as the "Luminous Religion."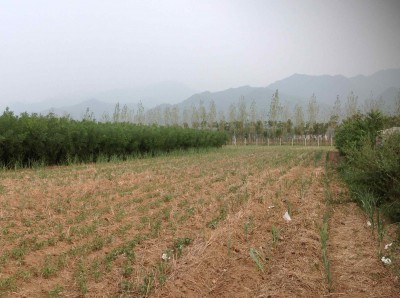 Adam then took me to the farm of one of the most famous guitar builders in all of China. Nestled at the end of a valley beside a corn field is the home and workshop of Mr. Xi.
He showed me one of the guitars he had made …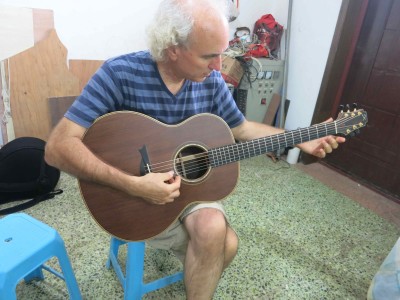 … and I tried it out.  Wow! It was so full and vibrant with a lot of attention to detail.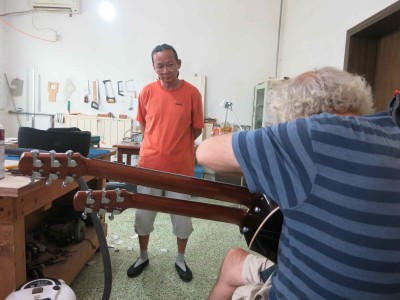 I then introduced him to the harp guitar by giving its 20 strings a work out. He listened very carefully and seemed interested.  He noticed a rattling from inside my harp guitar …
… and like a kung Fu Master attacked the problem with a series of quick and precise moves.  Before I knew what happened he had reached his arm inside the instrument, found the menacing cables that had become detached and taped them back in place.
I then played it again and the instrument was cured of all its problems! We then posed for a photo together.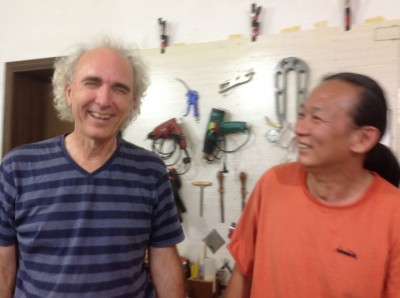 I told him that I had never seen a guitar maker do Kung Fu repair and we both had a good laugh.  Look for the interview I did with Mr. Xi on YouTube in the coming months.