So far in this journal of my European Tour 2013, we've revisited our adventures in Paris and played with fast cars and harp guitars in Le Mans. Now we're visiting an ancient castle, toy museum, and more playing with harp guitars.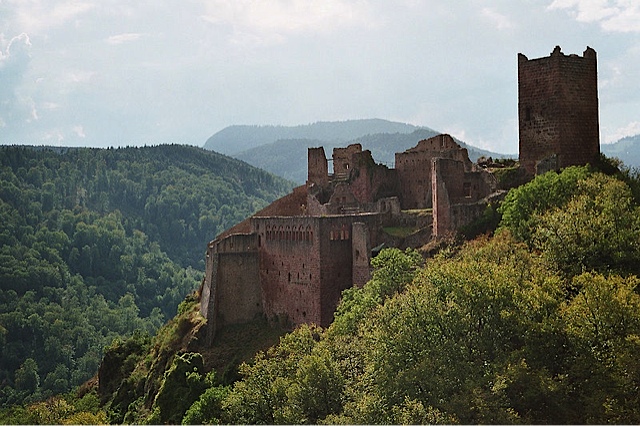 The next leg of the tour brought me to the northeast of France into the Alsace region on the border or Germany and Switzerland. This is a lush green expanse of mountains and rivers littered with scores of small rustic villages. It is here where Yaouen lives with his family in the shadow of ancient castles and winding rivers.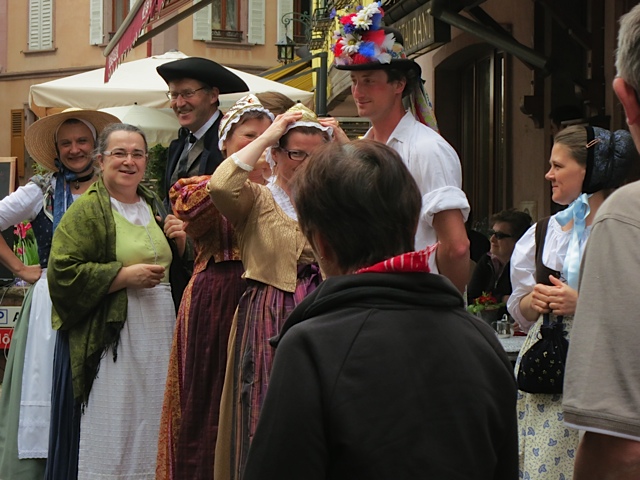 He invited me to the small village of Ribeauvillé where some of the people still dress as they did one thousand years ago.

He suggested that we hike up to the old castle just above the village. At first it seems a great distance.
But with one foot in front of the other we got to know the trail and each other better.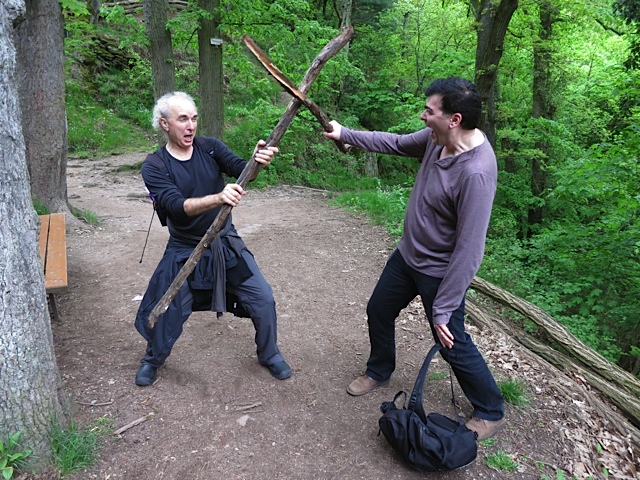 At one point I began to protest walking any further into the forest and we sparred recreating a Medieval moment from the the time that those living at the castle once defended the area.
As it ended up it was only a few more hills and turns in the path until we arrived at Château de Saint-Ulrich situated at the top of the mountain.
Yaouen then invited me to perform a concert with him in the fairly tale town of Colmar, and at a toy museum no less.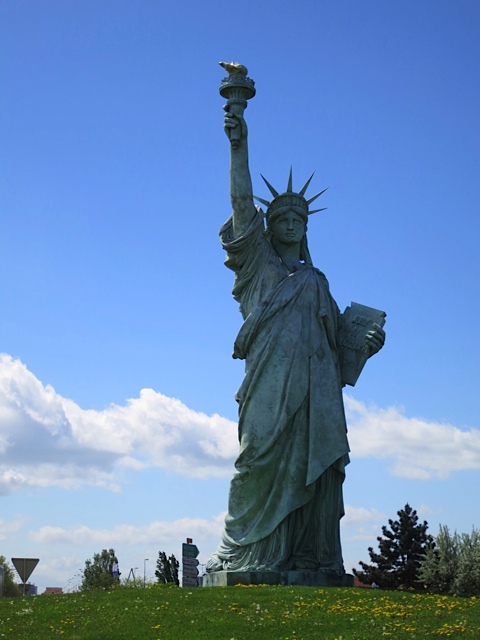 Driving in we passed a replica of the famous Statue of Liberty commemorating It's maker, Bartholdi, who was born here.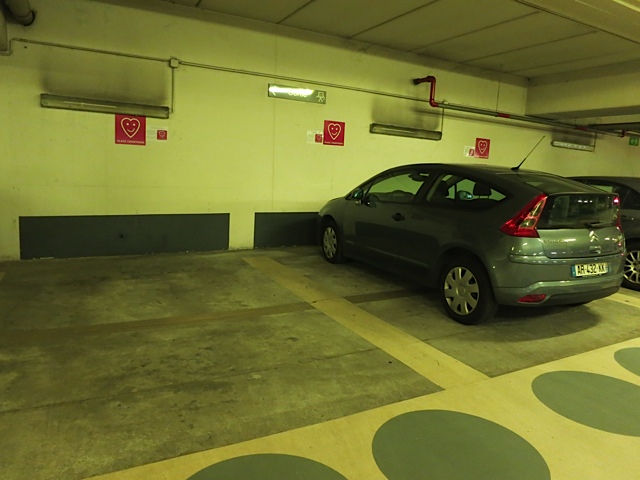 It was a magical place. When we drove into a parking garage he pointed out the special extra large stalls created for women drivers. While I thought how considerate that was Yaouen nearly crashed into the concrete wall. I guess we should have taken the big parking space but he was afraid of anyone seeing a man park there.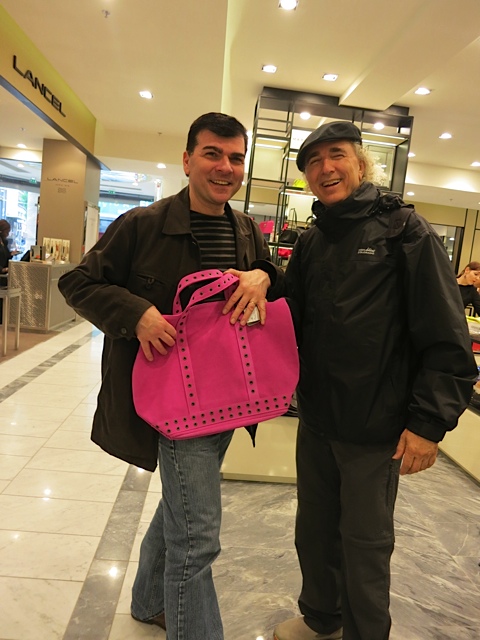 We then went into a women's store and he bought himself a very handsome pink bag for his CD's.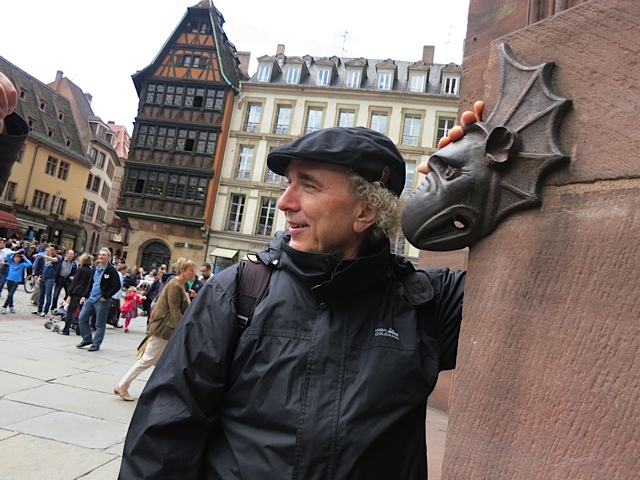 Once in the main square he had me pose next to an architectural detail. He was laughing but didn't tell me why.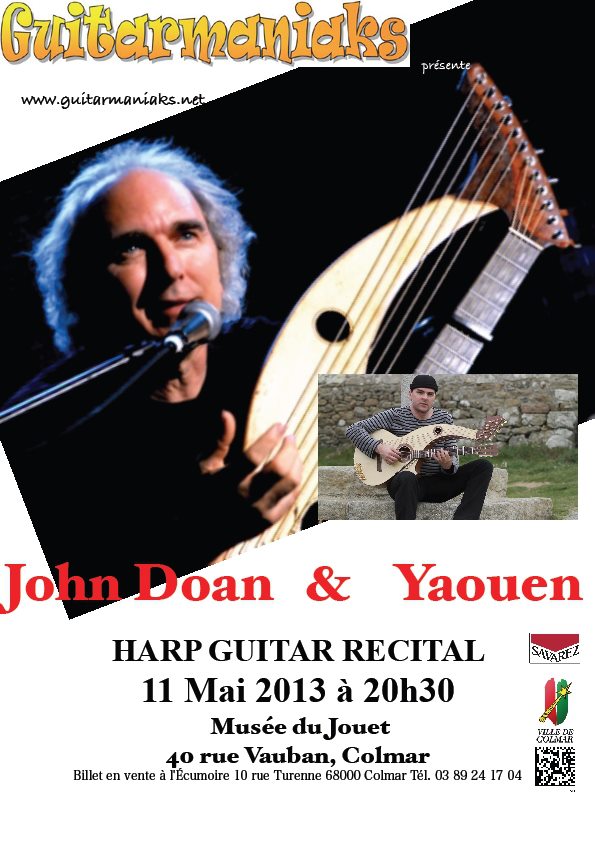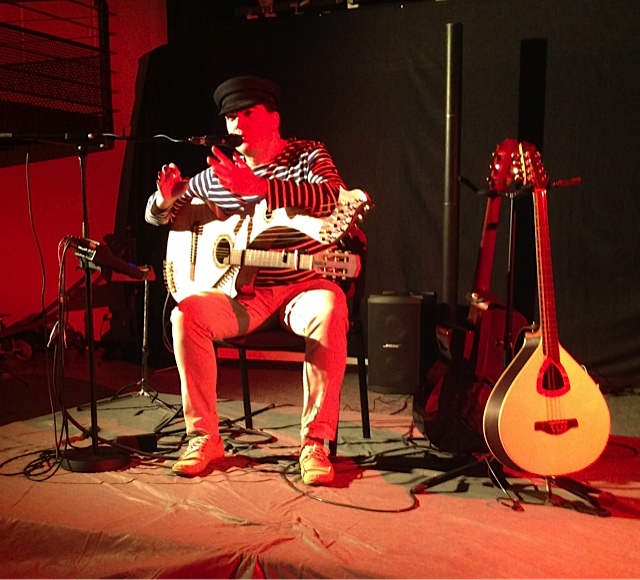 We split the concert with each of us taking a half. It was well attended and received.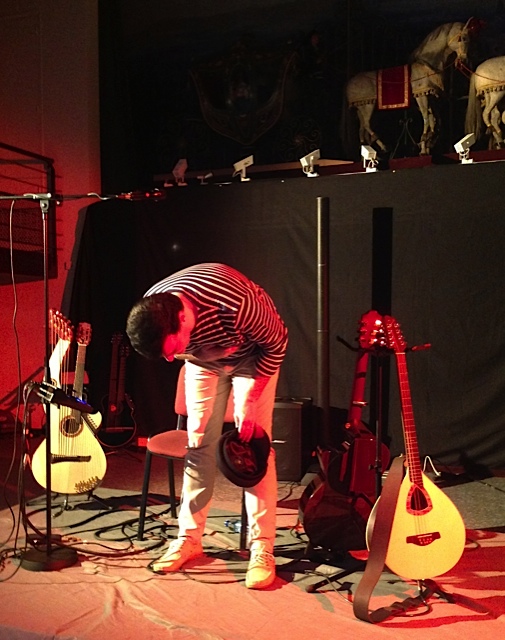 I am not sure if this is when Yaouen dropped his contact lens or if he was taking a bow to the tremendous applauds he received that evening.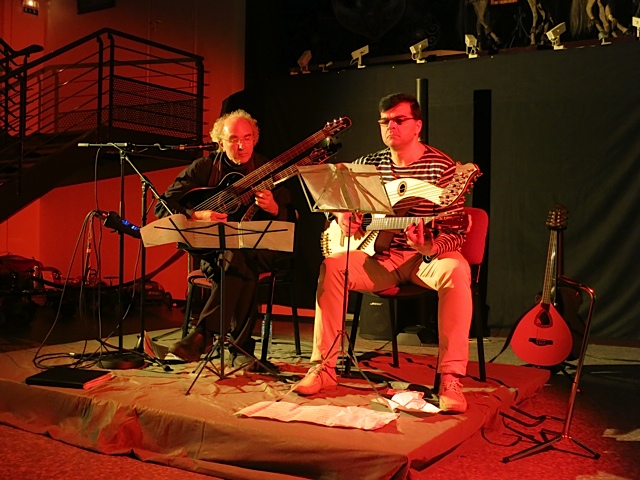 We did a few duets together. This photo shows the time when Yaouen realized that his sheet music was upside down.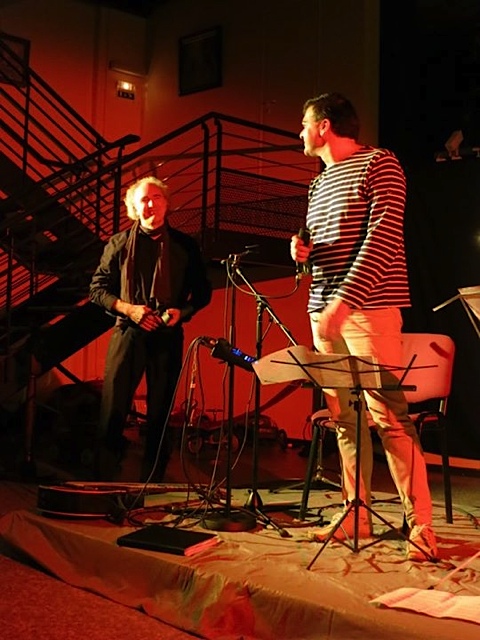 All in all we had a wonderful time. What started out as having a mutual passion for music and the harp guitar turned into a wonderful friendship.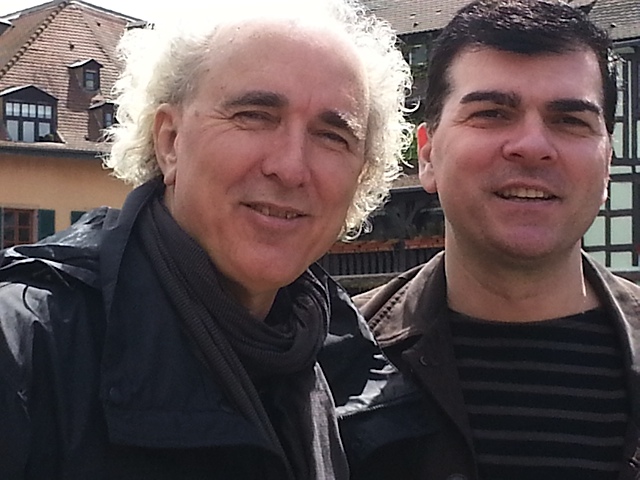 I can't remember having laughed so much and so hard.
Europe 2013 Tour – The Journals
These are from the journals of our European Tour 2013.