I've been taking you on a journal tour of European Tour 2013. So far we've revisited our arrival and adventures in Paris, played with fast cars and harp guitars in Le Mans, and exploring more of the french countryside with castles, toys, and of course more harp guitars. After having our fun in France entertaining all with story and song, we moved on to impress and be impressed with Italy.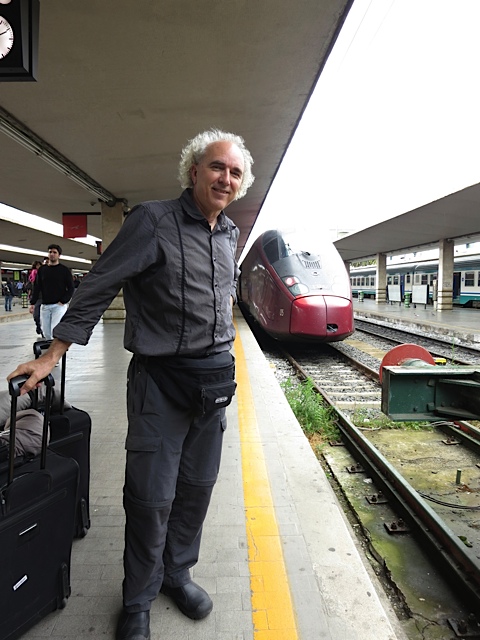 Once in Venice we took a Ferrari looking high speed train to Florence. The city is simply eye popping and a photographer's paradise.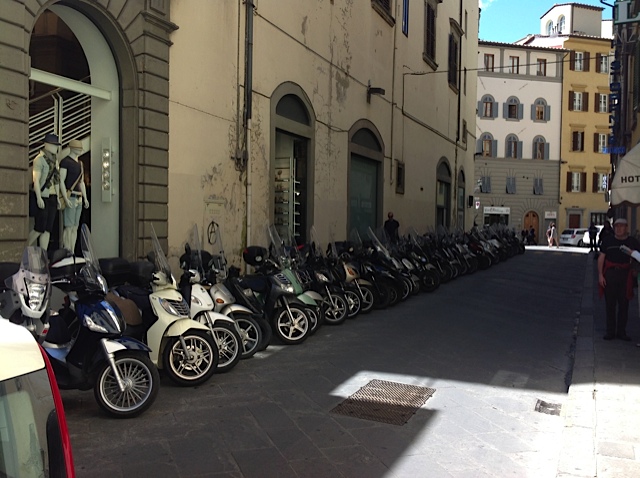 Most people get around by motorcycle. I had to return my first rented car for a larger one.
Once off the back streets you find Mom and Pop markets with fresh fruit and shopkeepers passing the time playing cards with friends in the back of the store.
The graffiti artists here make our graffiti look like the work of gang members (which I guess is true). We wandered into a violin repair shop and found on the wall a photo of Italian harp guitarists from a century ago!
Then there were the small clothing shops where the shop keepers grab you and start sizing you for a make over.
Giofre was like stepping back in time to when the shop keepers actually made the clothes they sold.
Within a minute Gian Francesco Giofrè had me modeling suspenders to hold up some wild custom bolero pants (which I ended up buying).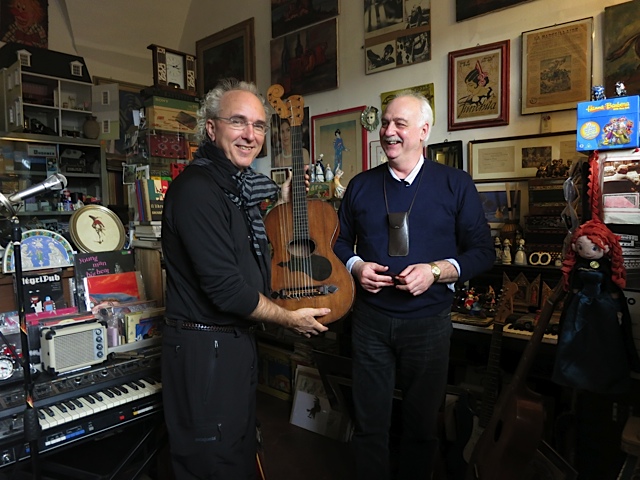 One curio shop near the main square had a great old Italian harp guitar for sale in the window.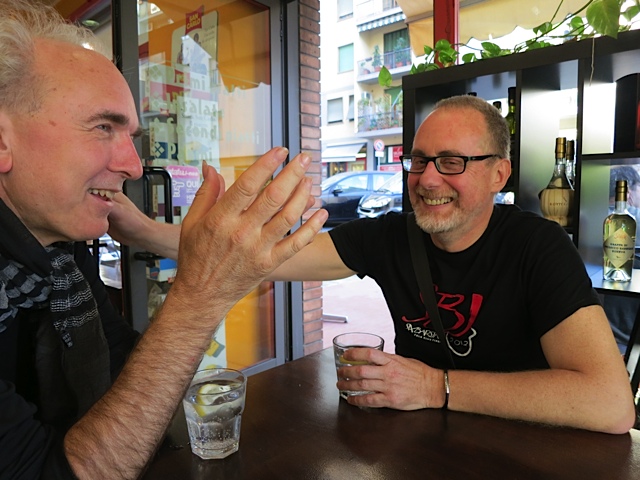 I then met up with Riccardo Luchi who had arranged for me to play for his local guitar club "Six Bars Jail" (they are so passionate about the guitar that they feel they are imprisoned by it's six strings).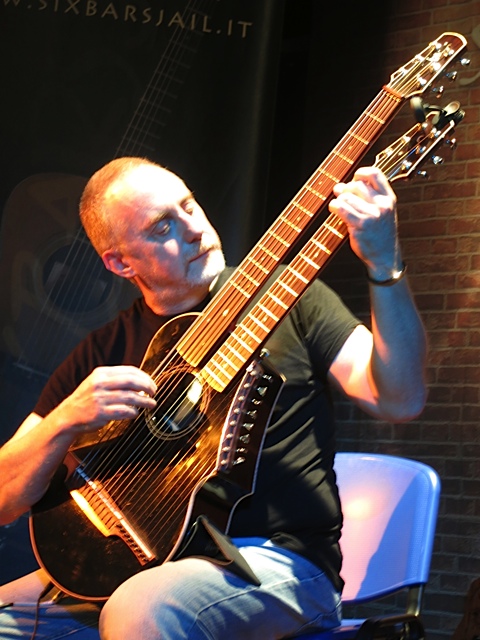 Ricardo immediately grabbed my harp guitar and was transported to another world. The concert was like a waking dream. The audience was so enthusiastic I felt like I could do no wrong (we were all in "Twenty Bars Jail" that evening!)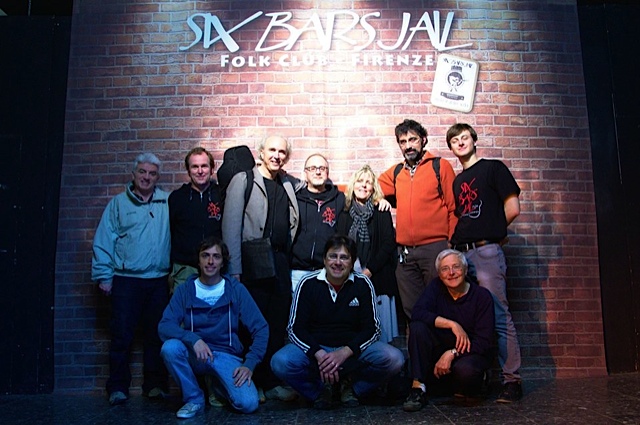 All the people who made it happen gathered for a photo. My time in Florence was truly welcoming and memorable.
Many of the tunes I played that night were put on youTube by our friend Canale di Nellowhite:
John DOAN in concerto al SIX BARS JAIL Remembering Greensleeves – 14.5.13
John DOAN in concerto al SIX BARS JAIL Tra Amici – 14.5.13
John DOAN in concerto al SIX BARS JAIL Carol of the Bells – 14.5.13
John DOAN in concerto al SIX BARS JAIL St. Patrick in the Spirit – 14.5.13
John DOAN in concerto al SIX BARS JAIL Nightcrossing – 14.5.13
John DOAN in concerto al SIX BARS JAIL Farewell – 14.5.13
Europe 2013 Tour – The Journals
These are from the journals of our European Tour 2013.